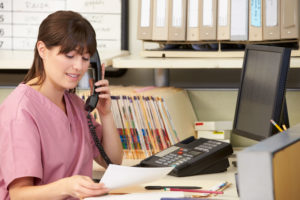 Your sense of hearing is an important part of your overall health, but top-notch hearing loss treatment can put a strain on your budget. At Watauga Hearing, providing our patients with the best treatment options and technology is very important to us; we don't want cost to get in the way of your hearing health and happiness. That is why we offer financing options through CareCredit.
CareCredit is a health care financing program that allows you to invest in quality hearing devices while sticking to your budget.
CareCredit's flexible line of credit allows you to pay off your hearing aids in convenient, affordable monthly installments. Watauga Hearing partners with CareCredit to offer 12 months of interest-free payments for purchases over $500.
Applying for CareCredit is quick and easy. You can apply online or over the phone. Also, the front office staff at Watauga Hearing can provide you with an application and process it for you in about five minutes. Once you're approved, you can begin using your line of credit whenever you're ready. It's important to understand the terms of your financing program clearly to ensure you get the most out of your payment plan. You won't see any charges on your account until you make a purchase using your CareCredit account.
Call Watauga Hearing at (423) 928-1901 for more information or to schedule an appointment.