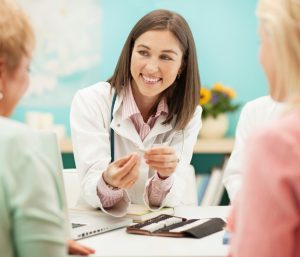 Watauga Hearing offers a variety of tests to help diagnose balance problems:
Comprehensive hearing evaluation

Difficulties hearing are sometimes associated with balance problems

Videonystagmography (VNG)

Uses small cameras to record your eye movements, which play a role in vestibular function and balance. Your eye movements are recorded for a series of tasks, including keeping your eyes fixed on a stationary then moving target, while you are placed in different head and body positions, and while cool and warm air is placed into the ear canal.

Electronystagmography (ENG)

Includes the same tasks as VNG testing but is recorded with electrodes instead of cameras

Vestibular evoked myogenic potentials (VEMPs)

Uses electrodes attached to your neck, forehead and under your eyes to measure tiny changes in muscle contractions in reaction to sound

Dix-Hallpike Maneuver and Roll Test

The head and body are turned in different positions while your eye movements are recorded to determine if you have a false sense of motion or spinning
Call Watauga Hearing at (423) 928-1901 for more information or to schedule an appointment.